Adesso inclusi i contenuti di Reign of Giants
Don't Starve Together, l'espansione multiplayer del gioco di sopravvivenza sandbox di Klei Don't Starve, adesso include la stragrande maggioranza dei contenuti aggiunti in Reign of Giants DLC che è stato rilasciato per il gioco originale l'anno scorso.
L'aggiornamento aggiunge due nuovi personaggi giocabili, Wigfrid, attrice di teatro che eccelle in battaglia e mangia solo carne, e Webber, un giovane ragazzo che vive dentro la carcassa di un ragno che ha cercato di mangiarlo. Ci sono anche due nuove stagioni, primavera e l'estate, due nuovi biomi, e, naturalmente, i giganti.
Adattare Reign of Giants a Don't Starve Together ha necessitato qualche cambiamento: il fuoco ora si diffonde più lentamente, il ghiaccio Flingomatic dispone di una modalità d'emergenza, invece di essere completamente spento, i Giganti sono "generalmente più presenti nel mondo," e i colori della Pietra Termica sono basati sulla loro temperatura relativa all'ambiente del mondo.
Altra buona notizia è che i salvataggi sul server vengono salvati anche dopo l'aggiornamento, quindi se avevate un personaggio sul server GigaRent ve lo ritroverete come era!
Per i dettagli completi sul gioco e sui cambiamenti potete fare riferimento direttamente alla pagina di Steam.
Compra su Steam: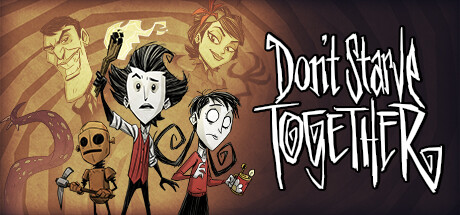 Developer: Klei Entertainment
Scarica Don't Starve Together EN da GigaCloud:
Price: Free
Scarica Don't Starve Together IT da GigaCloud:
Price: Free